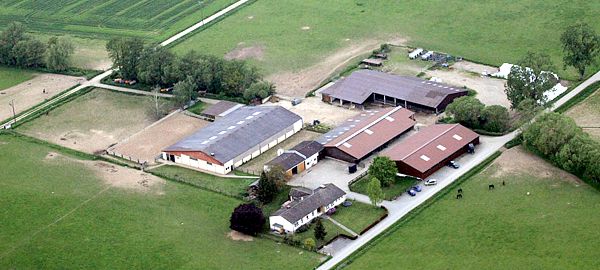 Welcome to the Haegerhof
Since 1968 we are breeding Arabian horses at our stud with special emphasis on the black colored horses. At any time we have breeding horses as well as ridden Arabian, Connemaras and other Western horses of different ages and training standards for sale. We also rear and train your horse if desired.
You are welcome to visit us any time also on Sundays and public holidays. Please kindly contact us in advance!
Your Family Dill
Haegerhof Latest News
6 months ago
Hägerhof hat einen Beitrag geteilt.
6 months ago
Hägerhof hat einen Beitrag geteilt.
8 months ago
Abendstimmung auf dem Hägerhof
9 months ago
Unsere Fohlen 2019
1 year ago
Hägerhof hat einen Beitrag geteilt.
GH Basim (Black Diamond LDA x GH Abadiya - Muddassir B'Mehamam) *2013 Vollblutaraber, Hengst, Rappe, Alsfeld, Verbandshengstschau VZAP e.V. Körung 2018, Hägerhof | ZP Shop Foto ID #30256
1 year ago
Fachkräftige Unterstützung 😂
1 year ago
Teil 1 und Teil 2 der Geländeprüfung. Basims beste Teilprüfung mit Wertnote 9.0 👏
1 year ago
Danke fürs Daumen drücken, Basim und Anna haben die Hengstleistungsprüfung in Marbach bestanden! Fotos und Video von der Geländeprüfung folgen!
1 year ago
Der Anfang war noch ein wenig holprig aber dann wurde er warm 😅
1 year ago
Basim war in der Dressur leider sehr aufgeregt und hat sein Können leider nur teilweise gezeigt - aber so ist das Leben. Heute Nachmittag geht es weiter mit dem Pacourspringen.