Raising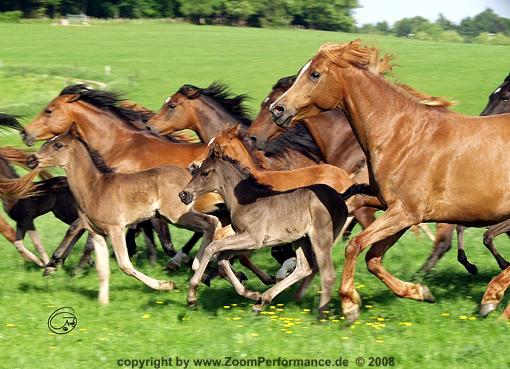 Our group of straight Egyptian mares comprises approx. 20 horses.
They combine important features such as good foundation, correct legs, type, class and the will to perform.
We rear our youngsters in age groups on big pastures (approx. 150 ha – 370 acre) in the summer and in winter in big stables with the possibility to run and play. This helps to properly socialize the young horses which is very important for their development.
Fotos: © Hägerhof