GH Basim
(Black Diamond LDA x Abadiya) 14.03.2013
Purebred Arabian Stallion, black, straight egyptian (Dahman Shahwan), SCID and CA clear
height: 156, chest: 176, legs: 20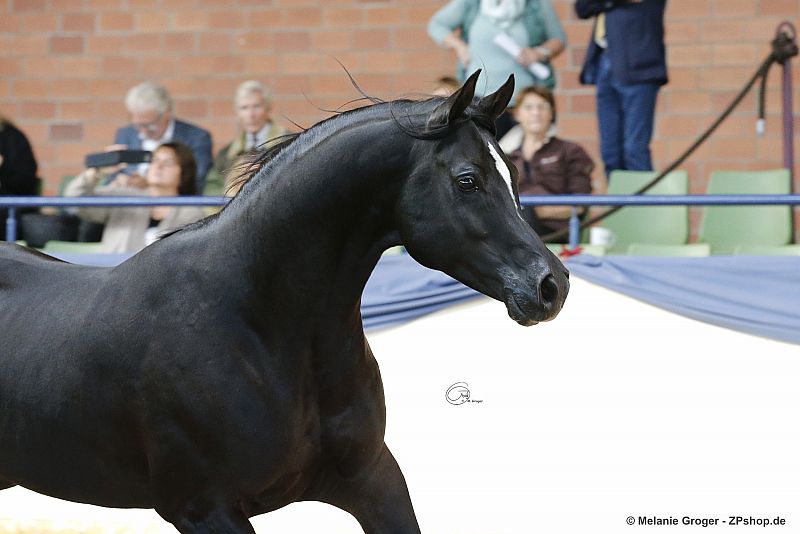 Black Diamond LDA


Rappe/black

Thee Desperado


Braun/bay

The Minstril


Braun/bay

Ruminaja Ali
Bahila
AK Amiri Asmarr


Schimmel/grey

The Egyptian Prince
Asmarr
Alia Amal LDA


Fuchs/chestnut

Tcheser Billa


Rappe/black

Anaza Bay Shahh
Anaza Mar Aliya
Rhapsody in Black


Rappe/black

Thee Desperado
Aliashahm RA
Abadiya


Braun/bay

Muddassir B' Mehamam


Rappe/black

Imperial Mashhar
Rappe/black
Imperial Madheen
Imperial Janaabah
G Ashalima
Rappe/black
AK Sirhalima
Asham Sharafa
Abadi Madina
Braun/bay
Maydan-Madheen
Schimmel/grey
Maysoun *
Mesoudah M *
Amal


Braun/bay

Shaikeel
Amlah
Cover fee 2019: 800 Euro
Breeding in nature jumps.
A current dab-test is absolutely necessary.
Life foal guarantee or re-covering in the following year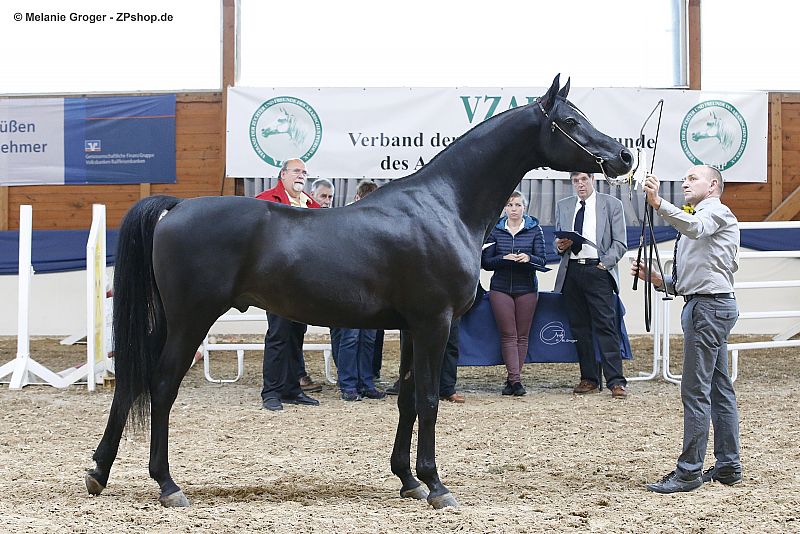 Basim passed his stallion performance test as part of the VZAP field test for stallions in Marbach in 2018. Especially in the field test, he could prove his courage and his big heart and inspired judges and audience. This was rewarded with a score of 9.0 for jumping / style and a 8.5 for galloping. Also in 2018 Basim was the winner of the VZAP stallion licensing in Alsfeld. Here, too, he got a score of 9.0 for the free jumping and 8.5 for the jumping ability. No other grade was below 7
(see
Score sheet - PDF 380KB
).
* Click to the pictures to enlarge them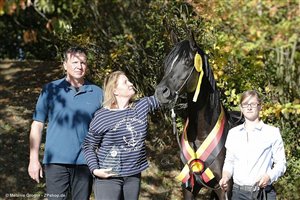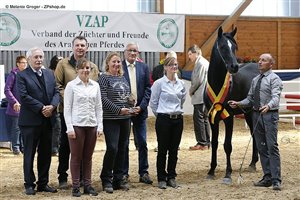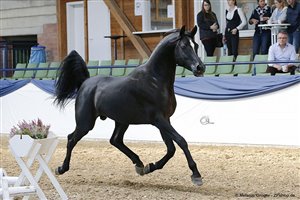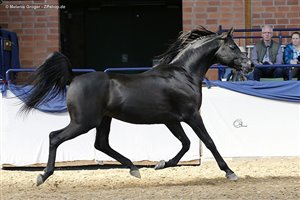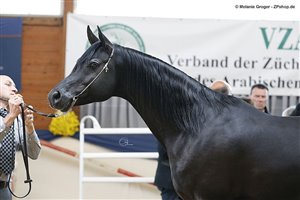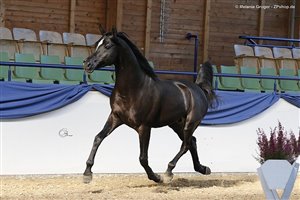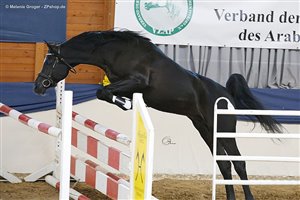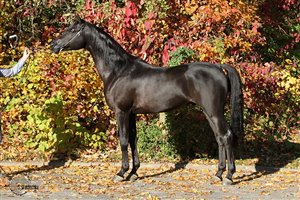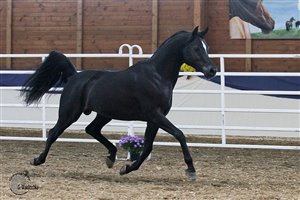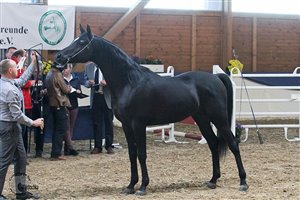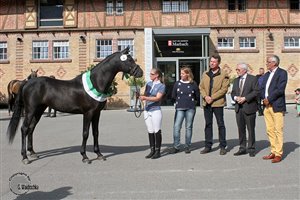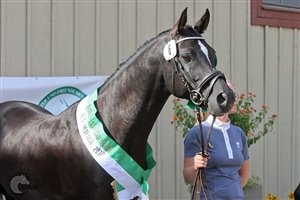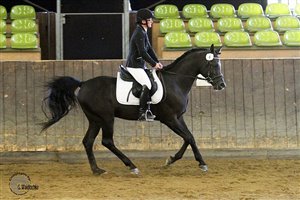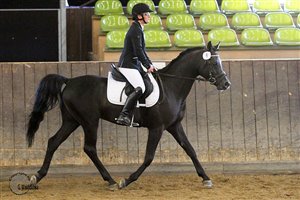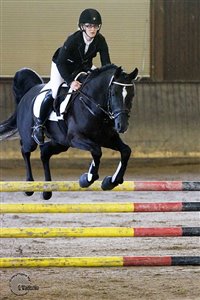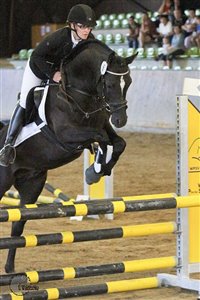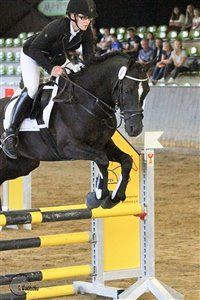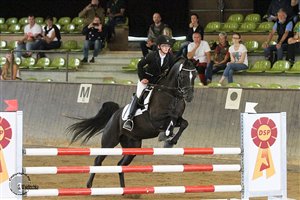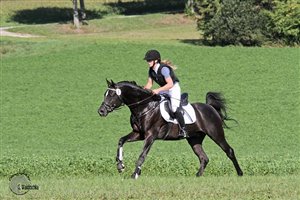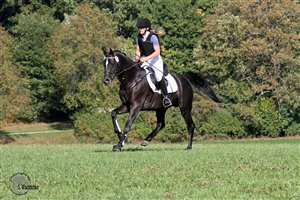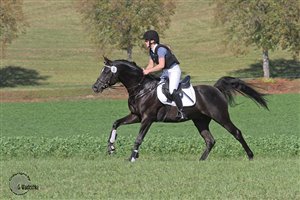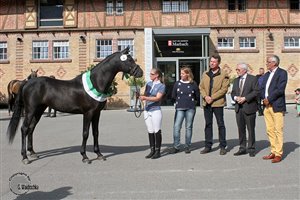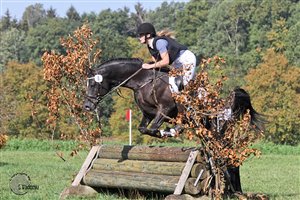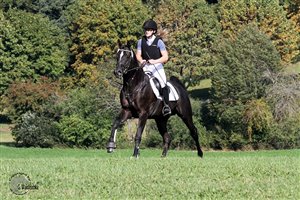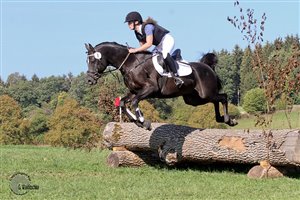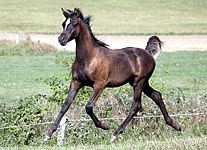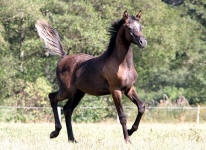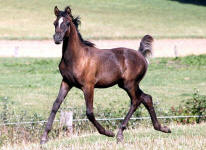 Fotos: © Dill, Gudrun Waiditschka, Melanie Groger